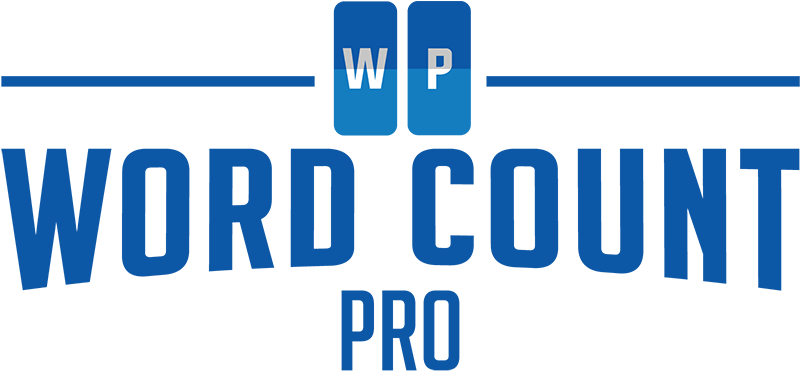 WP Word Count Pro 1.3.0 Now Available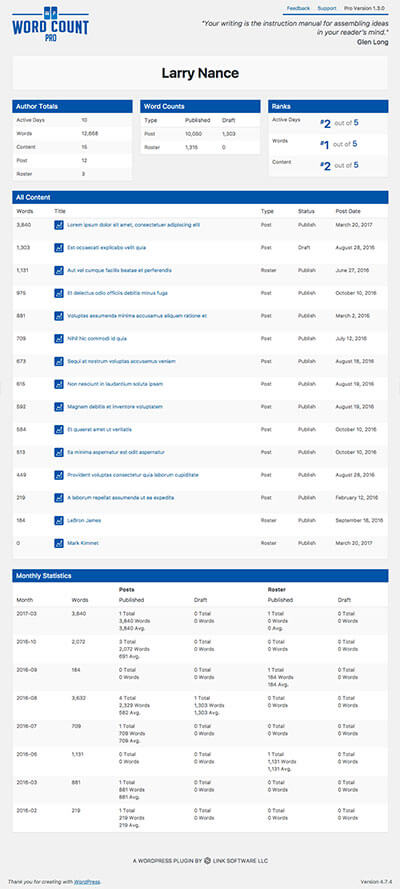 Version 1.3.0 of WP Word Count Pro is now available for customers to download. This release adds an Author Detail view, several interface changes and a handful of general bug fixes.
The new Author Detail view is especially useful for sites with multiple authors. This new view gives you a comprehensive look at each author's content production by post and month and compares their writing against their co-authors.
There are over 3,000 WordPress sites running WP Word Count to track their writing productivity at the time of this release. If you are interested in giving the plugin a try, there is a free version you can learn more about at the WP Word Count page here on our site.