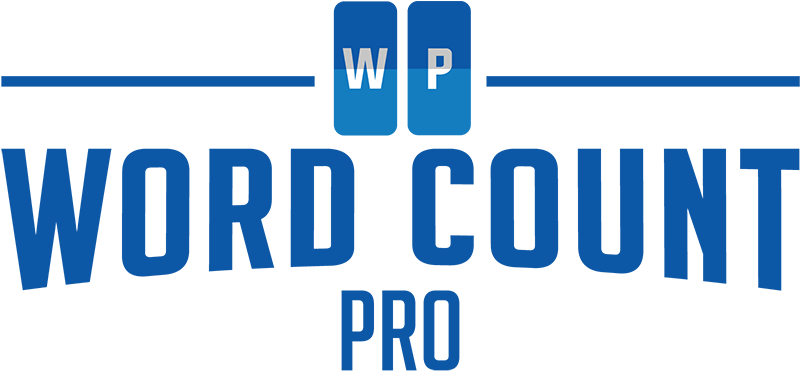 What's Coming in WP Word Count Pro 2.0
Work on the next big version of WP Word Count Pro is currently underway and in testing. I wanted to take some time to go over some of the new additions that are coming in this 2.0 release that is scheduled to go live by the end of this month. All existing Pro customers will receive this update for free.
User Defined Post Types
The biggest addition coming in Pro 2.0 is the ability to define exactly what type of post types are including in your word count statistics.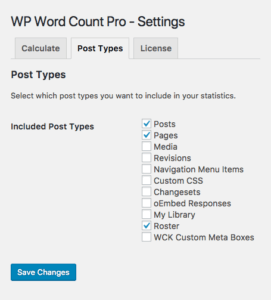 A new settings option will let you pick and choose post types. Your statistics will immediately be updated without having to do any kind of recalculation afterwards.
This has been high on my list of features to add for a long time and has been a very, very popular request from Pro customers since the plugin first launched.
Letting users define the exact type of content to track is the first step towards improving customization throughout the plugin in the future.
Charts and Graphs
WP Word Count Pro 2.0 will also come with several interface changes including a brand new set of charts and graphs. These new data visualization elements will help Pro users get a quick sense of their productivity without having to dig deep into the numbers if they don't want to.

Improvements to Post, Month and Author Details
The interface changes continue with improvements to the individual details for posts, months and authors that are included in Pro. These screens will be getting a revamped look with better organization, new information plus the above mentioned charts and graphs.
Bug Fixes and Minor Improvements
In addition to the three big changes listed above, Pro 2.0 will also include the following smaller changes and improvements:
Support for Scheduled Posts
General Bug Fixes and Refactored Code
Pricing Change
Lastly, there will be a pricing increase for WP Word Count Pro when version 2.0 is finished. This is a major release for Pro and these new features not only set it even further apart from the free version of the plugin but I think represent a nice improvement in capabilities and polish over the past versions of Pro.
With that in mind, if you haven't upgraded to WP Word Count Pro yet and would like to do so before the price increase you can use the following discount code to get 30% the current price:
PRO30OFF
WP Word Count Pro will never be priced this low again and the code will expire at the end of January when 2.0 is officially released. Upgrade to Pro today.