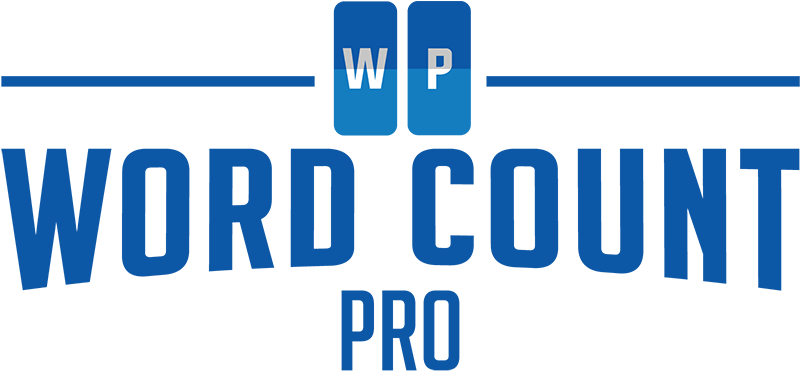 WP Word Count Pro 2.1 Released with Support For Categories and Tags
WP Word Count Pro 2.1 has been released to existing customers and is now available to any new users interested in purchasing the plugin. This update offers a handful of general bug fixes, some slight modifications to charts and graphs throughout the various displays and includes new statistical breakdowns for categories and tags.
Category and Tag Word Count Statistics
The 2.1 version of WP Word Count Pro now has options for displaying word counts on the posts and pages of your site by category and tag. This has been a much requested feature by a lot of existing Pro customers in the last year. These statistical displays work in a similar way to the monthly and author screens by breaking down each category or tag into word counts by post type (when applicable).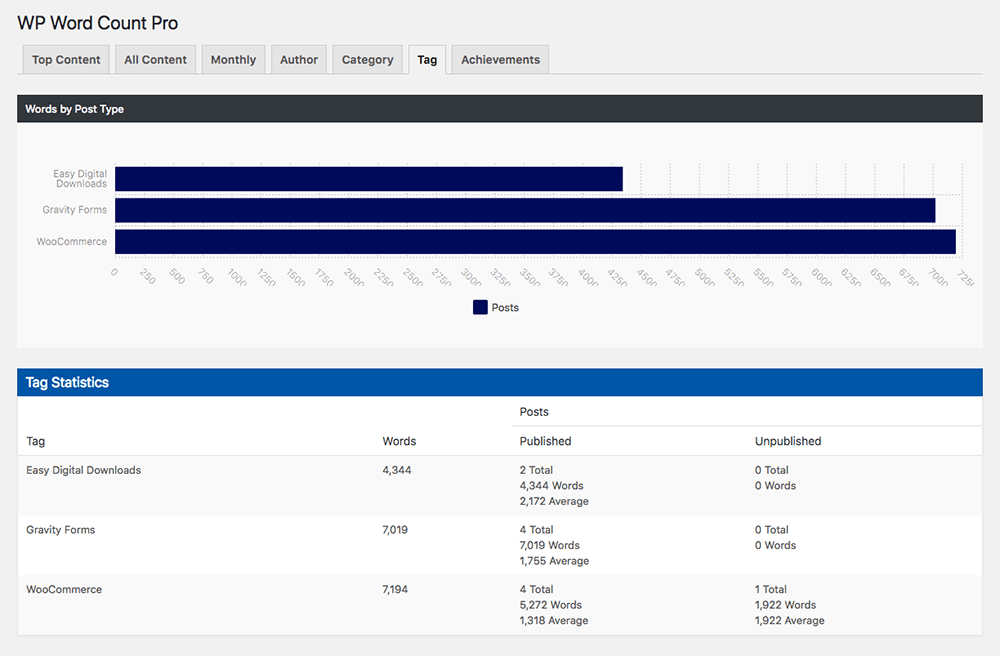 Bug Fixes and Minor Improvements
This release of WP Word Count Pro also contains a handful of general bug fixes throughout the plugin as well as changes to how some of the charts and graphs are displayed. We've had reports of display problems with a few of the charts in the plugin and this is our first attempt to sort these out. There will be more incremental releases soon as we continue to improve the charts and graphs on all types of web browsers.
Upgrade to Pro Today
If you are a user of the free version of WP Word Count and wish to have these new category and tag statistics for your own site, as well as any future updates coming to the plugin, then consider purchasing a Pro license.