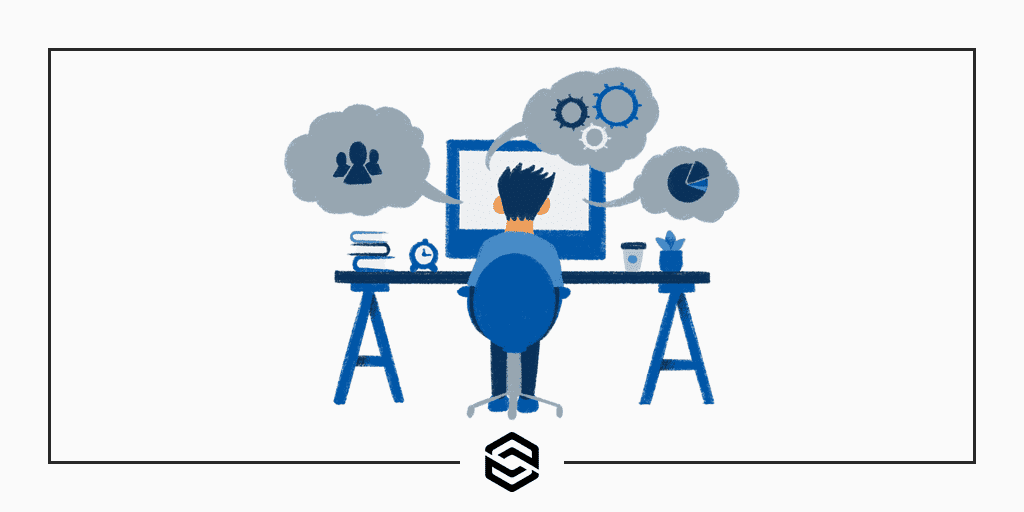 Custom ERP Software Can Save You Time and Money
Last Updated January 21st, 2022 · Custom Software
In theory, ERP software promises to meet nearly all of your company's transactional needs. It works with accounting, order entry, inventory management, payroll, and even human resources. When done well, enterprise resource planning software can become the centerpiece that makes your business efficient and successful.
But adopting and implementing an ERP software solution that will work for your business is easier said than done. Off-the-shelf ERP software may promise to meet the needs of your business with a single, streamlined, and cost-effective solution. But the bottom line is that you may have unique needs and processes. Pre-packaged software can't adequately address those requirements because of their one-size-fits-all nature.
In the following article, we'll take a look at how custom ERP software can meet the needs of your business. We'll show how it can do so far more effectively than an off-the-shelf solution. And we'll discuss why it can save you cash in the long run… and set your business up for long-term success.
---
First, What are the Cons of Custom ERP Software?
The most common objection to any kind of custom software – including enterprise resource planning – is the price tag. Depending on the needs of the company, custom ERP software can be expensive upfront.
That being the case, many owners opt for cheaper off-the-shelf solutions that deliver a one-size-fits-all approach to transactional needs.
The second "con" is that custom ERP software takes time to build. Owners who are anxious to find a quick solution to their needs will undoubtedly find it faster to purchase standard software. They can install and implement it in a matter of weeks (or days).
All that being said, custom ERP software will ultimately save you cash and time. Not only that, but it will help your business thrive in the long run as you'll discover next. Let us tell you how.
---
The Pros of Custom ERP Software
Now, for the good news about custom ERP software. You can use it to dramatically improve your business. Let's talk about how it can:
Save you time and money
Improve your employees workday
Free resources to be used elsewhere in your business
It's tailored to the specific needs of your business.
Any custom software, whether tailored to enterprise resource planning or not, is built to the specific requirements of your business. That means you can have just about any kind of functionality developed to meet the needs of your company.
For example, you might run a manufacturing company with multiple warehouses to manage. You might also have complex order entry management and shipping logistics to consider. In your case, standard ERP software probably won't cut it.
But custom ERP software can be tailored to your multiple locations. It can provide customized fields and databases to ensure that your information and management remain in silos. This will keep you organized and efficient.
It saves you from "shoehorning" data where it doesn't belong.
There are plenty of cheap solutions for ERP software, specifically WordPress plugins, that promise to meet your business needs. If you settle for one of these solutions, you'll be left to "shoehorn" your data into places to fit your own business.
For example, let's consider order entry. Let's say you sell a complex product that requires a number of specific details for ordering. Standard ERP software may not provide order entry that's sufficiently detailed for your product. This will leave you to cram data into sections of the software not meant for that kind of information.
Ultimately, this approach is only going to increase errors and cause an administrative headache. It will consume time and energy that could be better used elsewhere.
It will save you time and labor.
Custom ERP software is designed to bring a greater level of efficiency to your business. Its goal is to automate manual tasks and reduce errors. The bottom line? When well done, it can save you time and labor.
Let's say that you have a task that requires manual entry. Maybe you are transferring data from one system to another (such as order entry data into your accounting system). A custom solution can automate data transfer and save your employees time. And save you revenue spent on labor.
It can boost employee satisfaction.
As demonstrated in the previous point, custom ERP software can save your employees time and energy on tedious tasks. But on a larger scale, it can also create better, more enjoyable workflows for your staff.
After all, your employees are likely engaging with your ERP system on a daily basis. They get to enjoy the experience of working on a smoother, more logical system when it's tailored to them. The long-term result? A happier, more productive, and less stressed workforce.
It increases efficiency, reduces mistakes and improves processes.
When designed well, custom ERP software may transform much of the way you do business. It can increase efficiency, accuracy, and even the speed of how transactions are conducted.
Of course, the result of this is that you run a better, more profitable business. You'll begin providing faster, higher quality customer service. You will start to see saving costs on labor. This will all begin freeing up time and energy to focus on growth and business development.
It's flexible.
Lastly, custom ERP software is flexible. This has two major implications:
First, you can pick and choose custom features that work for your company. If you don't want an entire overhaul of your ERP system that's fine. You can have a custom system made for your accounting needs only, just as an example.
Second, custom ERP software can be tweaked and changed over time to reflect the growing needs of your business. For instance, unlike a standard ERP software system, you can easily have functionality changed. You can have features added, edited, or removed to suit the evolution of your company.
---
The Verdict
Ultimately, custom ERP software is well worth the initial investment. Putting extra cash into your enterprise resource planning solution upfront can increase revenue in the long run by:
Creating custom functionality that helps your business to run more effectively and efficiently. As a result, this makes better use of time, labor, and capital.
Preventing you from spending cash on software solutions that don't work or costly labor doing tedious manual tasks.
Improving your employee satisfaction rates, resulting in a stronger, more productive workforce and potentially lower turnover.
Freeing up time and energy to focus on expanding your clientele, providing better customer/account service, and strategizing on growth.
Finally, custom ERP software can save you a significant amount of stress as an owner or manager. That's worth a nearly inestimable amount in peace of mind.
---
Building a Custom ERP Solution with Link Software
In 1997, the Harvard Business Review published an article about ERP software. They said the #1 reason for ERP systems failing was that they weren't designed to address the specific needs of the businesses using them. Still a relatively new development at the time, this reality remains true even today. Businesses are still trying to fit their own processes into the feature sets of pre-packaged ERP solutions. The obvious alternative is to do this the other way around.
Link Software can help you build enterprise resource planning software made just for you. It can be perfectly tailored to the specific needs of your business or organization.
We can help if you're a manufacturing company with a complex production-to-delivery process. Or, for example, a multi-location company that needs an ERP solution to manage multiple moving parts across departments. Link Software can design a custom ERP system that works for you and not against you. We can help you to save cash over time and ultimately build a stronger organization.
To learn more about what Link can do for your business, check out our Services page. If you want to contact us right now about your ERP needs, please fill out the following form: