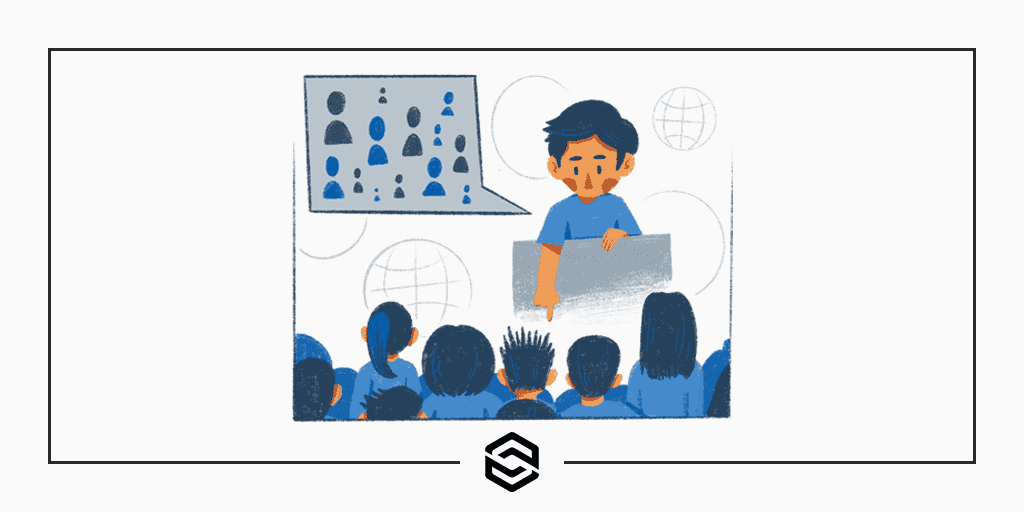 Google Analytics Alternatives for Users with Privacy Concerns
Last Updated April 15th, 2022 · Web Development
Google Analytics is the most popular website traffic monitoring software used online today. It watches and records nearly every move visitors to your website make. It's practically relentless in how much data and information about your customers it is storing. Unfortunately for Google, privacy concerns centered around how companies store and access their's customer's data are a hot topic now. Companies looking to change the ways they store and monitor their website visitors are on the lookout for Google Analytics alternatives.
In the last several years, the need for third-party applications that effectively handle new privacy laws has risen. The most common of these privacy laws are the General Data Protection Regulation (GDPR), the California Consumer Privacy Act (CCPA), and the Privacy and Electronic Communications Regulations (PECR). Each of these laws demands that users have control over how their data is collected and held by a business. You run into these issues most commonly when it comes to how your website analytics software stores data.
With demand for privacy-focused solutions increasing, we decided to put together a brief list of the Google Analytics alternatives that we personally use here at Link Software or recommend to our clients. We'll keep the options short because, while there are many competitors in this space, only a handful are truly worth investigating and using.
---

Fathom Analytics
We're going to start our list with the current leader in privacy-focused website analytics. It's also our personal preference and the one we use on all of our product's marketing websites. Fathom Analytics is the number one choice when it comes to Google Analytics alternatives.
Fathom Analytics is GDPR, CCPA, and PECR compliant. The service runs on a fast and efficient network so loading their script should never slow your site down. Your traffic and stats are displayed in a really easy-to-understand and use interface. Weekly and monthly email reports are available as well. On top of all of that, if you ever decide you want to leave the server, you can export all of your data out of the system. Data ownership is one of the key pieces for all of the best Google Analytics alternatives and Fathom hits the mark.
New Features and Improvements
Recently, Fathom Analytics released a large number of new features:
A brand new design and interface, including a much-needed improvement to the dashboard graph
Content filtering lets you add or remove data from your dashboard
Support for UTM and ref parameters so you can do a better job of tracking the performance of your various campaigns
An "all sites mode" to give you a universal look at the data for all of the sites on your account
Getting Started with Fathom Analytics
Install Fathom on your site is simply a matter of adding a few lines of code. It's the same process anyone who uses Google Analytics will be familiar with. If you are a WordPress user, Fathom Analytics also has a simple plugin that will install their embed code and show your stats right inside of the WordPress admin. It's easy to set up and get up and running minutes after you sign up.
There is no limit on the number of sites you can install Fathom Analytics on. Their subscription fees are based on page views. They have a seven-day free trial after which you can pay $14 for 100,000 page views a month, $24 for 200,000 page views a month, or $34 for 400,000 page views a month.
---

Plausible Analytics
Plausible Analytics, a European-based company, offers another very popular alternative to Google Analytics. While we do not personally use their service it has comparable features to Fathom and is worth investigating.
Plausible is GDPR, CCPA, and PECR compliant. They don't use any cookies to track user information. Plausible Analytics is also open-source software that is unique in this space. All of the major bullet points anyone with a privacy concern has is met by Plausible Analytics. While only in business since 2019, Plausible is a rising star in the number of Google Analytics alternatives available online.
Plausible is a nice competitor to Fathom. They have an API they offer developers who wish to access their traffic data for other applications. Email and Slack reports come with your subscription regardless of the monthly fee. They also offer Google Search Console integration as well if you aren't totally ready to ditch Google's services.
In terms of pricing, Plausible Analytics charges by the month based on the number of page views you use. The lowest price you can pay is $6/month for 10,000 page views. Their higher pricing tiers are slightly cheaper than Fathom Analytics but they do limit the number of websites you can use per account to 20.
---

Simple Analytics
The third of our Google Analytics alternatives is called Simple Analytics. This is another small tech company based in Europe like Plausible. A lot of the features of Simple Analytics and Plausible Analytics overlap with the big difference being pricing.
Simple Analytics, like the other two privacy-focused analytics services on our list, is GDPR, CCPA, and PECR compliant. They do not use cookies in any form which is huge for anyone sick of showing their users annoying cookie consent banners. The team at Simple Analytics is openly developing their software in public as well. This is a nice way to keep up with new features in development if you are trying to make a purchasing decision.
You can see your traffic stats via a clean dashboard interface. Weekly and monthly email reports come with each subscription level. Simple Analytics also has unique Twitter integration so you can see exactly which tweets are referring visitors to your site. Data is available for export which again is important for people interested in data ownership.
For pricing, Simple Analytics has the least flexible tiers of the three services we are discussing today. For $19/month, you get up to 100,000 page views a month. The next level, which provides up to one million page views a month, costs $59/month. Anything outside of that requires special enterprise pricing.
---

SEAL Metrics
Finally, our last privacy-focused Google Analytics alternative is SEAL Metrics. This piece of analytics software is built with an emphasis on tracking conversions. Conversion tracking is an important part of running any e-commerce or software business online. Being able to handle a sales funnel while respecting customer privacy is important.
SEAL Metrics is entirely cookieless. This is an important component that helps make SEAL Metrics GDPR, CCPA, and PECR compliant. Their software undergoes regular audits at six-month intervals to guarantee they are maintaining compliance. All of the traffic SEAL Metrics monitors is totally anonymous and no individual user's information is tracked.
SEAL Metrics comes with simple reporting that shows you URLs, conversion numbers, and important figures such as cost and revenue. In addition to the basics, there is reporting to help you measure conversions by source as well. This way you can tell exactly which of your marketing campaigns is leading to sales without exposing your customer's information.
In terms of cost, SEAL Metrics has three tiers. The Basic plan, at €79.00 a month, gives you unlimited page views and events. The reporting at this tier is the simplest. The next plan, Pro, costs €179.00 a month and provides more advanced conversion reporting and one-on-one onboarding. A 7-day free trial is available for anyone interested in trying SEAL Metrics at those two pricing plans. For larger customers, a Corporate plan at €499.00 is available upon request with gets you extra support from the team at SEAL Metrics.
---
Interested in Google Analytics Alternatives for Your Business?
If you have any questions about the best choice of Google Analytics alternatives available today feel free to contact us. At Link Software, we're always concerned with data privacy and protection. We would be happy to help you choose the best privacy-focused analytics solution for your company's website.
We specialize in custom software applications for businesses of all types and sizes. In addition to custom software, we build websites for our clients using the popular WordPress content management system. If you have an existing site or need one built entirely from scratch, we can help you with that as well.