How to Get Your Domain Name Out of clientHold Status
December 20, 2018
Recently, while watching a basketball game at our local university (Go Rockets!) I received an email from a client that always fills me with dread:
"Why is our website down?"
I immediately pulled this client's website up on my phone and, sure enough, it wasn't accessible at all.
Since Link Software is responsible for the hosting of this particular site I then went through all of the server checks I normally do in a situation like this and everything came back fine. There were no other clients on this machine experiencing trouble and the logs were free of anything that would indicate the problem was on my end.
The next step was to make sure the nameservers for the domain were working properly. This is when I started to narrow down the list of potential causes and ultimately find the culprit. The DNS for the domain name was not responding at all. There were no records being found no matter what scanning service I used.
A Whois lookup on the domain finally revealed the cause of the downtime: the registrar had put the domain into a clientHold status.
What is clientHold?
According to ICANN, the clientHold status code means the following:
"This status code tells your domain's registry to not activate your domain in the DNS and as a consequence, it will not resolve. It is an uncommon status that is usually enacted during legal disputes, non-payment, or when your domain is subject to deletion."
I knew that this client didn't fall into any of those three listed reasons that causes clientHold to trigger so it had to be something else.
A quick call to the domain's registrar revealed that an important email had been sent to the contact person listed on the domain's record asking for some data verification. Unfortunately, the person who received that email was no longer employed with the organization so the email went unread. After a set amount of time, with no response from that email, the registrar shut down the domain entirely by setting it into clientHold.
This was impossible for me to diagnose on my own because the Whois record has all of the contact information redacted for privacy reasons. The only way I could have known what was going on was to speak to someone at the registrar directly.
This whole investigative process was even more complicated because the registrar is a local company with normal operating business hours and our downtime didn't start until late in the evening. It took quite awhile for someone that was able to help me to even show up to the office and take my call.
The Solution
The fix to getting the domain unstuck was to update the Whois record with correct contact information. It was really just that simple.
Once we had the proper names and email addresses listed on the domain record the registrar was able to reinitiate the original email that caused all of these problems to begin with. The new contact received that email, took the steps that it detailed and the domain went back into normal operating status shortly after.
Once the status was back to normal the DNS started serving correctly again and the site was back up and available for users to see.
Lessons Learned
First and foremost, keep your contact information details on the Whois records of all your domains current and up-to-date. You should be reviewing these on a regular basis both for yourself and clients as well because employees come and go all of the time so it's easy for records to get stale and incorrect quickly.
Secondly, always use a trusted domain registrar with quality support that are reachable and knowledgeable. At Link Software we highly recommend using Hover but there are a bunch of other well known companies you can register and administrate domains with as well.
Finally, for many people the inner workings of domain names, registrars, DNS and web hosting are confusing so it's important that everyone understands who is responsible for what and how all of these things impact each other. Once everyone is on the same page its much easier to sort problems out and get things resolved quickly.
---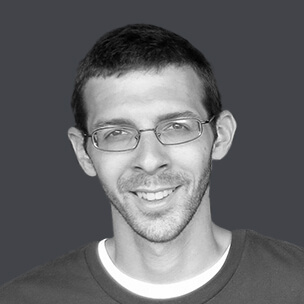 Brian J. Link
Owner, Link Software LLC