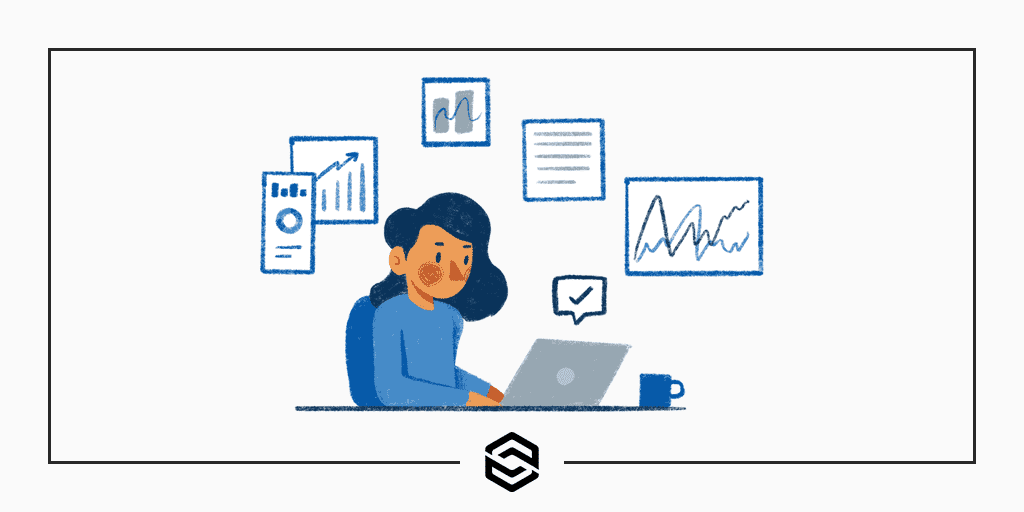 Custom Reporting for Your Business Is Easier Than You Think
Last Updated January 21st, 2022 · Custom Software
Practically every business has an avalanche of data they have to collect and process. Often a company uses ERP software, or at the very least a basic accounting package like QuickBooks, to manage most of their important business data. A typical ERP or accounting software solution will come with plenty of reporting options so you can get an overview of what your data really means. Unfortunately, not every piece of software comes with the exact reports you need. This is when looking into custom reporting solutions for your business might become a good idea.
Custom reporting can be done in a multitude of ways. Normally, it involves exporting data out of one system and bringing it into another piece of software. The custom reporting software can be simple, or complex, depending on how many sources of data are being imported. We'll spend some time in this article going over the benefits of custom reporting. We'll also discuss how you can build a custom reporting setup for your business.
---
The Benefits of Custom Reporting
Keeping track of what's going on with your business is hard. A typical business is storing important data in multiple places at once: spreadsheets, emails, accounting software, and more. You can do your best to generate your own reporting manually by copying data from one system to another. Of course, those techniques are slow, often inaccurate, and always frustrating. Building a custom reporting solution for your business is often the best way to get a grip on all of that loose data. The costs are relatively low when you compare the time and effort you and your team are currently spending doing this work manually.
Organize Your Data
Building a custom reporting solution lets you round up data from many places and collect them into one simple location. One of the common problems that businesses of all sizes suffer from is data overload. Your business is generating tons of information each day and most of it is going unused. It's either hard to gather, or hard to recognize important patterns, so it all gets ignored. You can do a better job of collecting your data and extracting important parts with custom reporting.
Speed Up Manual Processes
So many of our clients come to us with manual business processes they've cooked up over the years. They are taking data from multiple locations, collecting it up in to one place, and manipulating the numbers by hand. The truly unlucky ones are also responsible for reaching out to multiple staffers and departments to get access to the data they need. A custom reporting system can automate all of these steps. The amount of time and money you can save with automating the data gathering process alone is often worth investing in custom reporting.
Eliminate Mistakes
Often, when reports and developed by hand, mistakes are introduced into the process. This is especially common when your technique for combining data is copying and pasting it from one place into another. Humans make mistakes and, unfortunately, making the wrong mistake at the wrong time can ruin the usefulness of any set of data. Custom reporting helps to eliminate mistakes and errors. The process of collecting and analyzing the information is done by machines. They do everything the same way, each time, without fail.
---
How to Build Your Own Custom Reporting Solution
You can have your own custom reporting system built that meets all of your business needs. It's not as expensive or time-consuming as you might think. Many services offer ways to extract their data out in a raw format that makes it easy to store and manipulate somewhere else. You can take information from all of your business's software solutions and providers. There are typically three steps to building a custom reporting solution:
Source the Data
The first step to building a custom reporting solution is to identify all of the sources of data you need. This can be a simple spreadsheet you manage yourself. An exported report from your accounting software. It can even include data you draw from third-party applications like Google Analytics. The sky is often the limit in terms of data sources. Often business managers don't realize how much raw data they actually have access to from their various pieces of software.
Combine the Data
Once you have gathered your information it's time to combine it in unique and useful ways particular to your business. This is the hardest step for you and your programmer. It's important to identify what you wish to learn from this new set of combined data. When those details are in place it's a matter of taking all of the incoming information and manipulating and storing it in a new and useful way.
Analyze Your Custom Report
When the new data is available it's time to take a look and learn what you can. The last step is to create a new way to review all of your new information. For example, you can take time clock hours from one system and combine it with performance data from your production floor. Then you can determine which areas of your manufacturing process are costing you the most money each day. Again, there is no limit to the possibilities with custom reporting. Your custom report can be as simple as a new spreadsheet that combines and calculates new numbers from outside data. It can be as elaborate as an entire software application, with login access and form inputs, to manipulate your data in various ways.
---
Interested in Your Own Custom Reporting Solution?
At Link Software, we have been building custom reporting solutions for our clients for many years. We can take your loose collection of spreadsheets, accounting reports, and more and combine them into clear and easy-to-understand reports. Our custom reporting solutions live online, are safe and secure, and accessible anywhere and at any time. We've built plenty of these unique data reporting tools for businesses in all sorts of industries. Contact us today with details about your current business problem and we can help make your work-life simpler.