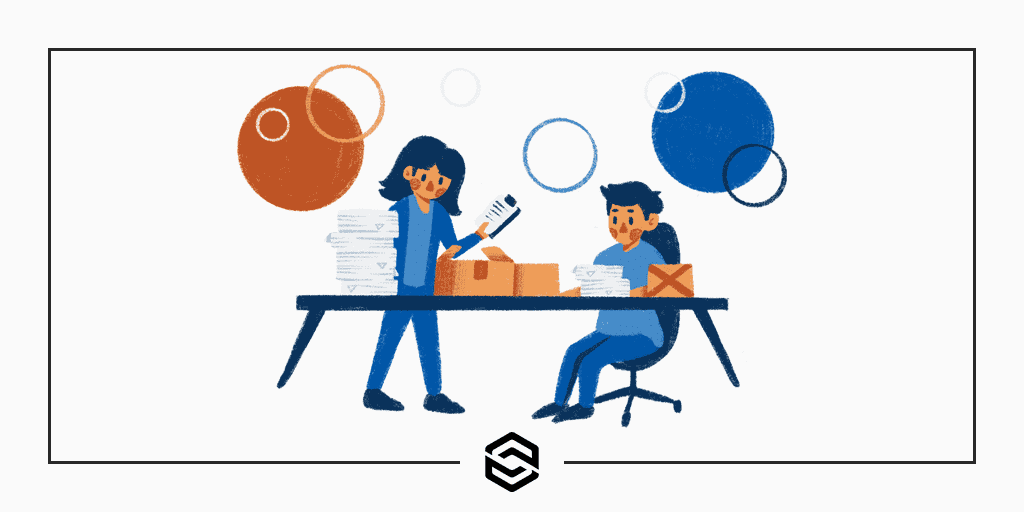 Why Your Business Needs a Custom Order Tracking System
Last Updated January 21st, 2022 · Custom Software
When your customers buy from you, they have a range of expectations. They expect a receipt. They expect to receive their item or order on time. And they expect to be able to track their order at various stages. This typically includes shipping and delivery – but it can also include stages of production, depending on the complexity of your product. In short, they expect order tracking.
Order tracking delivers a more customized, higher-quality purchasing experience for customers. They give internal team members the tools and insights to manage orders and respond to customer requests. In short, order tracking benefits all parties.
That being said, standard order tracking systems don't necessarily cover the bases for all companies. Businesses that sell custom products – such as machinery, furniture, or other made-to-order products – will most likely want a custom order tracking system.
A custom order tracking system not only allows customers and staff to access and view the production process as well as shipping and delivery. It can also increase efficiencies across the board, to help provide a better experience overall for customers and the company.
In this article, we'll take a look at how to know if custom order tracking is right for you, and a few core benefits of going custom.
---
You might need custom order tracking if…
Custom order tracking isn't right for everybody. If you run a conventional e-commerce business selling clothing items, food products, home accessories, or some other common product, then standard order tracking systems are probably sufficient for your business.
On the other hand, if your business is a bit more specialized or niche, then you might want to consider building an order tracking system that's customized to the unique needs of your business.
Here's how to know if a customer order tracking system is right for you.
You don't use Shopify, Woocommerce, or Amazon.
Standard e-commerce companies often utilize Shopify, WooCommerce, Amazon, or a similar platform to sell their products. Their customers then follow a pretty basic process: They choose an item, click "Add to Cart," provide payment information and let the order fly. Customers are then able to track their orders through a few basic stages–shipping, delivery, and arrival.
If you don't use Shopify or Amazon, it may be the case that you sell a product that requires a long, complex production process. This might include:
One-off furniture or cabinetry
Large scale machinery and equipment
Automotive products
Or any other type of product that requires a more complex production process
If you fall into this latter category, then a custom order tracking system can help your customers view various stages of the production process. Ultimately, your goal is to keep them in the loop about their product. A standard order tracking system won't cover detailed stages of production.
You use a non-standard shipping system.
If you ship large items, then you may rely on a shipping company such as XPO or Holland Freight. In this case, your customers won't necessarily receive a shipping number and a method for tracking their order. Instead, you'll want to create your own order tracking system that syncs with your non-standard shipping system.
You're tired of customers calling to ask about orders.
Lastly, if you find that your customers frequently call you to ask about their orders, then your current order tracking system might not be cutting it. More than likely, you've got a longer production cycle that isn't being made accessible to the customer.
The result of nagging customers–and lost time and labor? Everyone suffers: the customer, your administrative team, and your business.
---
Benefits of Custom Order Tracking
While standard order tracking works decently for your basic e-commerce company, it doesn't come close to what a custom order tracking system can do.
Custom order tracking can be tailored to the needs and features of your business to keep your customers informed at every step of your unique process.
Not only that, but it can improve the overall efficiency of the administrative side of your business.
Here are four benefits of custom order tracking.
#1. Keeps customers in the loop through every stage of production (and delivery)
As mentioned above, certain kinds of businesses have long, complex production processes. Products can't be immediately shipped to customers because they have to be made first.
One such company is a California-based equipment manufacturer that approached Link Software. They needed help with creating a widget on their site to let customers know where their order was in terms of production if their equipment had been shipped, and when they could expect their equipment to be delivered.
So, Link Software helped them create a new system for making this information accessible. This had the side benefit of delivering a new project management system, which we'll learn about next.
#2. Improves internal processes and workflows
Custom order tracking systems aren't just beneficial to the customer; they can also change the way your team receives orders, manages production, and communicates with customers.
In the example above, Link Software's custom-built system for the equipment manufacturer helped employees streamline the process of receiving orders, delivering that information to the production team, and ensuring that deadlines were met. Their custom order tracking system converted data from a spreadsheet into an automated system for forecasting schedules. The end result? A faster, more efficient, more accurate workflow for order and production management.
#3. Integrate cleanly with other systems and tools
You can connect other tools and systems you use to a custom order tracking system. For example, you can sync it with an internal accounting system, a shipping system, or a project management system. That helps clean up your workflows, reduces time and labor on transferring data, and reduces the possibility of error.
#4. Syncs with a custom client portal
When you build a custom order tracking system, you can also have a custom client portal made to help your customer experience. And reduce the number of phone calls and emails you get. A custom client portal allows your customers or clients to "answer their own questions" by giving them detailed information about their order history, production cycles, shipping, delivery, and more.
---
Build a Custom Order Tracking System with Link Software
Link Software is a custom software company that can help you create a custom order tracking system that perfectly fits the needs and requirements of your business. Through custom integrations, order management modules, and syncing with shipping numbers across multiple platforms, Link Software can create a system with:
Custom client portals to deliver a tailored experience that fills in users on every step of production, shipping, and delivery….
Integrations with shipping data and tracking numbers….
New fields and features tailored to your specific product….
And more.
If you'd like to learn more about how we build custom order tracking, please contact us today with your questions.