CapForge Bookkeeping & Tax

Helping CapForge Resolve Their Project Management Issues
CapForge Bookkeeping & Tax is a California-based bookkeeping, payroll, and tax accounting company for small businesses, including e-commerce companies and startups. Their goal? Help their clients stay organized and financially efficient. That way CapForge can focus on sales and growth – not on shuffling paperwork or tracking expenses and payroll. The ultimate answer was to build a custom project management system.
Since CapForge helps others stay organized, it goes without saying that they need to be on top of the ball in their own internal operations. Easier said than done, however. CapForge faces significant challenges when it comes to streamlined and efficient project management. These issues include managing a heavy load of clients with varying needs; quickly identifying problems and discrepancies, and communicating the right information to the right employee.
In this case study, we'll take a look at how Link Software built a custom project management system for CapForge that helps them be efficient and organized.
---
The Challenge
CapForge handles a load of clients across a range of industries. Every month or quarter, these clients have regular projects that need to be accomplished.
That being the case, CapForge team members need to know where projects are at various stages of completion. They also need to know which of these clients demand extra time and attention. Finally, they need to know where clients are in their onboarding process.
An added layer of challenge is allotting the right information to the right team member. CapForge's team includes admins, group managers, managers, and remote managers – all of which have different tasks and responsibilities. As a result, they also have different information needs. A manager, for example, might need to get into the nitty-gritty details of a client account. An admin, on the other hand, might need higher-level information.
CapForge needed a project management system that would allow them to tackle these complex challenges efficiently. They needed a system that would help every team member do their job well. The system would track client project progress and streamline internal operations. This would, in the end, help them do a better job at serving their clients.
---
The Solutions
We built a custom project management system and client portal application to help CapForge. These two solutions are complex and comprised of many different moving parts and features. We've written about a few of the more important sections in the rest of this case study:
Project Management Dashboards
Most off-the-shelf project management systems will include a dashboard where users can view information such as project progress and hours worked. But more often than not, the dashboard appears the same to every user, regardless of their role.
The problem with that approach? Users receive information that isn't relevant to their work. Or, and this is sometimes even worse, they don't receive enough information to do their jobs well. A good dashboard experience should present users with information and access to tools immediately after logging in. Project management dashboards that offer those features are often difficult to produce in standardized software.
That's why we built personalized dashboards for all of the different user roles within CapForge. Custom project management dashboards make each user's work experience tailored to their needs. So, managers view only reporting and projects for the clients that are within their assigned "group." They don't have to see, or worry about, any information that doesn't pertain to their assigned tasks.
The end result? A customized UX for CapForge's employees, and a faster, more efficient way to manage clients.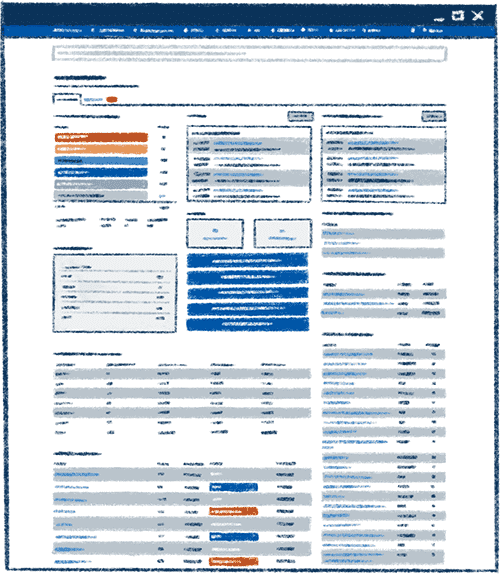 Unique Employee Access
As mentioned above, one of CapForge's challenges was providing the right information to the right team member. When team members were able to access any information at any time, they would often move, manipulate or delete folders or files on accident – causing a major administrative hassle and serious risk to data.
So, we designed a role-based access feature that allows an upper-level manager at CapForge to determine an employee's level of access to specific files and folders. As a result, CapForge decreases the risk of losing valuable data or at the very least, becoming super disorganized.
Time Tracking
Keeping track of how many hours employees work is fairly standard. But what Link Software offers CapForge in their project management system is so much more: an ability to collect metrics on how many hours are consumed by each specific client. CapForge can then use this data to determine a) how lucrative a particular client is and b) a standard for pricing proposals for similar clients.
The result? Richer insight into revenue and a better, more effective system for creating pricing proposals.
Detailed Reporting
CapForge has ample need for reporting, with various metrics and types of data generated by accounts in different industries. But with an out-of-the-box project management system, reporting generally looks the same across the board, regardless of what's being analyzed and collected.
Our custom system has bespoke reporting for CapForge, generating valuable, detailed information on client assignments, client payrolls, e-commerce data, productivity stats, and more. Again, this allows CapForge to gain valuable insight into specific clients, revenue sources, employee productivity, and more.
Custom Integrations
CapForge has hundreds of clients for whom they manage different types of information. These details can include accounts, tax returns, notes, hours worked on particular projects, and more. In many cases, these details are also relevant to external software platforms.
We designed custom integrations for CapForge so that the transfer of critical information is seamless and automatic. But unlike a standard integration, our custom integrations do a lot more. The project management system collects data from Quickbooks, for example, and flags potential discrepancies – such as an unexplained expense. These flagged expenses are then reported to each client through their portal.
As a result, CapForge's employees can quickly and automatically identify problematic areas without having to scan data themselves.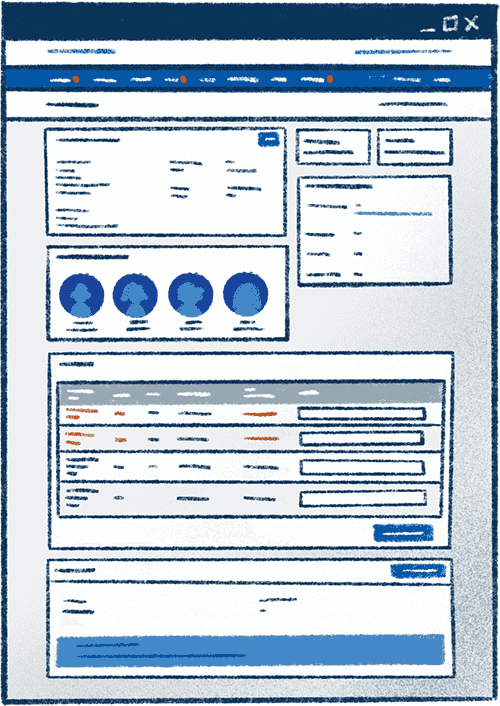 Client Portal
One of the largest problems a company with so many clients, and employees, faces is keeping information current. In order to help deal with this ongoing issue, we built a custom client portal for CapForge.
The client portal allows their clients to access information about their business and the work CapForge is doing for them. Files, and messages, can be sent from inside the client portal and stored directly inside the project management system. Integrations, like the ones mentioned above, are tired into not only the project management system but the client portal also. CapForge clients can log in to their portal account and immediately see items that employees have flagged that need review.
One of the goals of the portal is to consolidate all of their information and actionable items in one location. The benefit of this approach is a decrease in the reliance on communication methods like email and phone calls to handle the intake of client information and details.
The client portal is going to be the main focal point for incoming clients moving forward. We are regularly adding new and exciting features to the portal to improve both the experience of CapForge employees but the clients as well. As CapForge expands its services, the client portal expands as well to include new features to meet their growing business needs.
Centralized Communications
Streamlining and centralizing communication is one of the most significant challenges for a company like CapForge. They handle hundreds of clients and streams of communication simultaneously.
To keep things in one place, we designed a custom email system that funnels client communications automatically into the project management system. Email – along with any attachments – becomes universally accessible inside the system. This allows different employees who work on the same client to retrieve critical information.
As a result, CapForge is able to eliminate the risk of miscommunication and repeat communication. Ultimately saving both their clients and managers valuable time and energy.
Streamlined Client Sign Ups
Finally, we created a customized lead generation feature for CapForge. This feature allows them to keep better track of where various leads are in the process of becoming clients.
Ultimately, leads can automatically sign-up for CapForge services directly online. When a new client signs up their business information goes immediately to the project management system. The client is notified with directions about how to access the client portal. Work can begin, and CapForge can receive payment from the client for services, right away.
---
The Final Result
To summarize, here's a quick rundown of some of the main features of CapForge's custom project management system:
CapForge staff has access to only the information they need for the client projects that need their attention.
Projects are automatically generated, per client, based on the project from the previous time period.
Time tracking by project gives CapForge staff and admins the ability to track progress on each individual client and project.
Client email is automatically stored and made available inside of a webmail client built right into the application.
CapForge staff can securely send and receive files, associate them with existing projects, and send them back and forth to clients.
A notification system generates client-specific emails requesting the appropriate documents and account access needed to complete the current period's project.
I selected Link Software to work on a critical internal software project for my accounting firm and I am very glad that I did. They have consistently delivered top-quality work on time and gone above and beyond my expectations. I would recommend their work without reservation to anyone looking for high-quality custom software.
Matt Remuzzi
CapForge Bookkeeping & More
Owner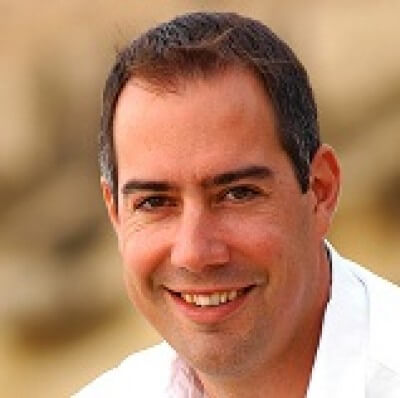 The final result of CapForge's custom-built project management system and client portal?
A centralized software solution where data is collected and collated – and a powerful tool for saving time, reducing error, gaining insight, and ultimately, offering improved customer service to their clients.
If you'd like to discover how Link Software can help you create a bespoke project management system that can help you with your business's specific needs and client base, contact us today.