Create a Custom Client Portal
A custom client portal is a piece of software, built just for your business, that helps you exchange information with customers. It is often referred to as a customer portal or customer dashboard as well.
It's easiest to think of a portal as a digital collection of files and data for a single user. They are a way to centralize information and assets between your business and your customers. Without a portal, many businesses can become disorganized and confused about their client's needs.
---
Improve Your Business with a Client Portal
Often the main goal of a portal or customer dashboard is to eliminate day-to-day tasks. Businesses want something streamlined and easy. Many of our clients have portals built to speed up common jobs that require too much employee time.
Do you have employees that are always sending emails or playing phone tag with customers? You are probably in need of a portal or dashboard solution.
When you build something custom the features and information contained in a portal are only limited by your imagination.
Link Software has built portals to accomplish a variety of business functions. Accept orders directly from customers. Provide news and updates on manufacturing processes. Request important information and documents from clients. And so much more.
---
Collect and Share Data from Anywhere
There are many advantages to building a custom dashboard for your business. One of the best is that you can integrate them into systems your company already uses. The larger companies we work with ask for client portals that can share information directly with their ERP systems.
Customer portals can connect to a number of third-party services. Here is a small number of the integrations we've built:
FedEx
We have added order tracking to client portals using shipping data from FedEx. The progress of each shipment is automatically added to the portal. Customers are able to track the status of their orders without knowing tracking numbers.

Stripe
Stripe support, for instant payment of orders and services, can be added to a customer portal. Your customers can pay for one-off projects, or products and services, directly inside of the portal interface.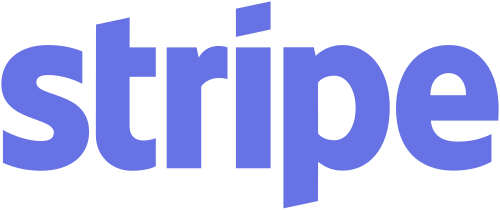 DropBox
Adding DropBox into your client portal makes handling files simple. You can receive, and send, important files easily. Eliminate the need to use file-sharing services like WeTransfer for sending large files over email.

QuickBooks
Large accounting software packages, like QuickBooks, can offer a wealth of data. We have written custom reports for client portals using details from QuickBooks accounts. These reports improve communication and help gather missing data.

Those are just a few of the integrations we have done. There are limitless possibilities when it comes to adding data to a client portal from outside sources. We can connect any third-party data provider or service as long as they have available APIs.
---
Real-World Customer Portal Examples
CapForge Bookkeeping & Tax
CapForge, a bookkeeping service based in California, hired Link Software to build a custom client portal. The portal lets clients see what data CapForge needs to handle their bookkeeping and tax tasks each month.
We wrote a tie-in with QuickBooks to build custom reports for each client. The CapForge portal also lets clients send messages and files without having to resort to email. Everything ties into the CapForge project management system.
The Folks Creative Printers, Inc.
The Folks Creative Printers, Inc. is a large commercial printer in Ohio. They manage tens of thousands of SKUs. Their main customer routinely ordered products via email, phone, and even fax. The number of products led to confusion and the process of entering orders could be slow. Therefore, it made sense to come up with a solution to improve the ordering process for all parties.
Link Software built The Folks a portal that gave customers the ability to order products more easily. The old way was replaced with a simple online form. It ties directly into The Folks inventory and order ERP and cuts down on mistakes and time. We even connect to their freight carriers to show shipping and delivery details inside of the portal.
---
Interested in learning more?
Do you think a client portal or customer dashboard could help your company? We'd love to talk to you about your options. Fill contact us with some details about your business needs and we'll be in touch.