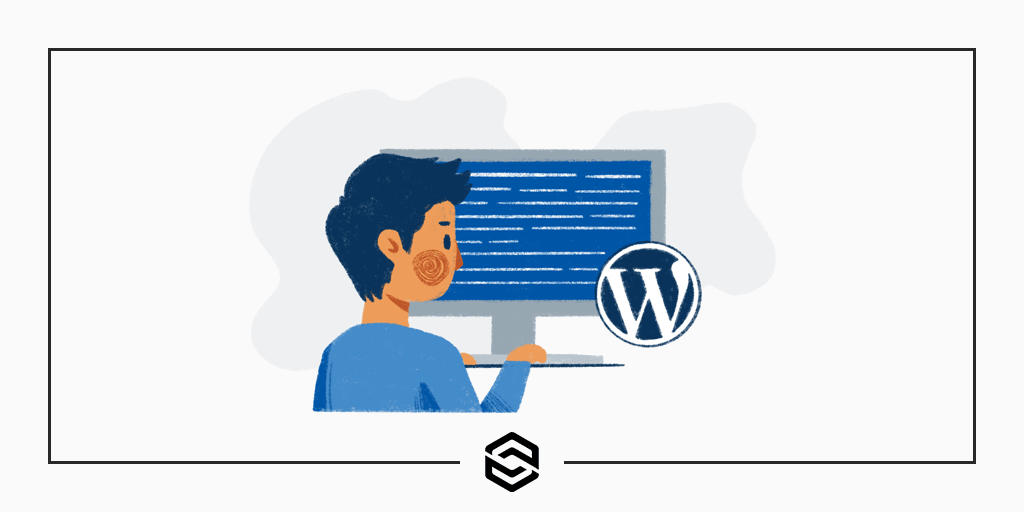 Custom WordPress Development
Link Software has been working on custom WordPress development projects since its inception. You can have us help you with every aspect of the WordPress experience for your business. We build custom WordPress plugins and themes, set up proper hosting, maintenance, and help your business get started with the basics of SEO.
For over ten years, WordPress has been the main content management system used on our client's websites. Link Software believes that WordPress, and its ecosystem of plugins and themes, offers the best solution for building and maintaining a modern website.
Read on to learn about all of the WordPress development services we have to offer. If you need some custom WordPress work done on your existing website, or have plans to build something brand new, don't hesitate to reach out for more information.
---
WordPress Plugin Development
Creating custom WordPress plugins from scratch is our bread and butter. We have developed dozens of plugins for both our clients and ourselves. These plugins have run the gamut from adding simple features to a site behind-the-scenes all the way up to full-blown commercial releases. If you need custom WordPress development on we can help you. We build WordPress plugins for clients and, on our own, sell plugins we have made directly to consumers. We have experience handling plugins for internal use as well as those meant for sale to customers.
Plugins for Clients
The things you can accomplish with WordPress plugins are unlimited. Many times your current theme, or the available plugins on the market, doesn't fit your exact needs. There's no reason to compromise with a partly functional solution to your problem. Get a custom WordPress plugin made to improve your site.
Here are a few examples of custom plugins we have built for clients:
A calculator for a jewelry maker that lets visitors get an estimate for the cost of a piece of custom jewelry.
An invention idea application form for a patent attorney to improve their new client onboarding process.
A splash page plugin for a minor league baseball team to advertise upcoming games and promotions.
A baseball statistics plugin that kept track of an entire league's worth of player performances.
Do you need a custom WordPress plugin?
WordPress plugins are a great way to add functionality and features to your site regardless of your theme. Do you have an idea in mind that could best be solved with a plugin? We would love to talk to you about your project. Contact us with details about what you need and we can offer you a free quote.
Commercially Sold Plugins
Link Software has several commercial WordPress plugins that we sell and support. Our plugins have been installed on tens of thousands of WordPress sites over the years.
Have your own idea for a commercial WordPress plugin?
We can take your plugin idea and turn it into a full commercial product. Our experience with selling our own plugins, using both the freemium model and more traditional licensing, makes us the ideal developer to bring your plugin idea to life. Let us know how we can help.
---
WordPress Theme Creation
Our preference is to create custom WordPress themes from scratch for all of our client's projects. We strongly believe a custom theme is the best way to avoid a lot of the common performance pitfalls inherent in WordPress. Most off-the-shelf themes, while cost-effective, come with a host of issues that custom themes can avoid.
Link Software can still help even if your project's budget doesn't allow for custom WordPress theme development. While we avoid using the larger commercial themes there are fast-performing, low-cost, options that we recommend to clients on a budget.
---
WordPress Help
In addition to plugin and theme development, Link Software offers basic WordPress services and help including:
Hosting
We provide WordPress hosting for all of our clients. Our hosting offers features comparable to the larger hosting providers but with much lower yearly fees. Ask us for more information if you are unhappy with your current host's performance.
Maintenance
Keeping a WordPress installation up to date after your site goes live is an important, but sometimes overlooked aspect. We offer regular backups, plugin updates, and general server maintenance for all of our client's sites. You can learn more about our WordPress maintenance packages and sign up for a plan today right on our site.
Search Engine Optimization
Search engine optimization, or SEO, is an intimidating but necessary part of running a successful website. Let us help you get started with a basic consultation on keyword research, content creation, and an overview of the simple tools you can use to improve your site's ranking on search engines. Starting SEO work can be difficult. With the right gameplan, it can be an easy and repeatable process for your business.
---
Ready to Learn More About Custom WordPress Development?
Do you need help getting the most out of WordPress for your project or company website? Many times a custom WordPress plugin or theme is the best way to get what you need to be accomplished. Contact us today with details and we can offer up a custom WordPress development plan to get you the results you need.