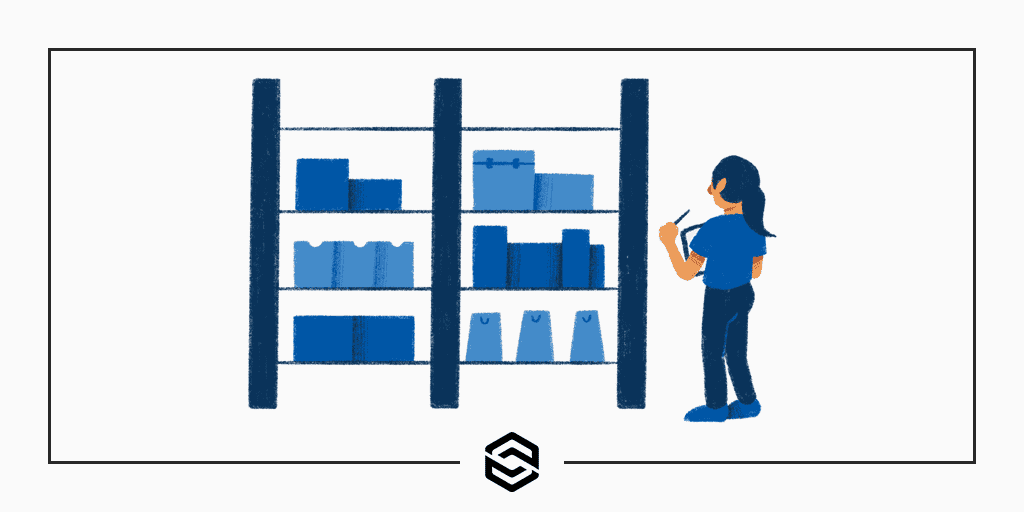 Do You Need a Custom Inventory Control System?
Last Updated January 21st, 2022 · Custom Software
Inventory is a critical part of any product-based business: If you have too much inventory, it increases costs and hurts your business' return on invested capital. If you have too little inventory, it hurts your business' revenue and customer relationships. The solution to handling these issues is an inventory control system.
Inventory control systems are key to optimizing inventory levels and better understanding your business. While there are many solutions out there, a one-size-fits-all approach is rarely ideal, especially for large or complex businesses. Fortunately, a custom inventory control system may be more accessible than you think.
Let's take a look at some common challenges associated with inventory control, when standard software doesn't cut it, and when a custom solution might make sense.
Custom inventory control systems can help you better manage your inventory and extract insightful business insights.
---
Inventory Control 101
Inventory control, or tracking, has evolved from Excel spreadsheets and manual stock takes to sophisticated software solutions—although a shocking number of businesses still use spreadsheets! These tools address massive challenges that businesses have faced over the years, including preventable returns, out-of-stock items, and overstocks.
A modern inventory control system helps in many ways:
Tracking and optimization. Tracks and optimizes inventory with support for barcodes, demand forecasting and warehouse management.

Customer and order management. Manages orders and invoicing processes while providing customer relationship management tools.

Detailed reporting tools. Enables anyone to create reports to support business decisions and identify weak areas for improvement.
Smaller companies may use built-in e-commerce inventory management or a growing number of purpose-built cloud-based solutions. On the other hand, larger companies may use enterprise resource management (ERP) solutions with inventory management capabilities to integrate with existing ERP systems (e.g., finance, logistics, etc.).
---
Challenges with an Inventory Control System
Inventory control may be simple for small shops selling a handful of products, but it can quickly spiral out of control. For example, a t-shirt manufacturer selling a few designs may not have any issues, but adding t-shirt sizes, colors and other variants can add a lot of complexity. There's a clear point at which many businesses must eventually migrate to a dedicated solution.
Some of the most common tipping points include:
Large number of SKUs. Many businesses sell thousands of products and it's challenging to efficiently track them all from production to sale and access business analytics.

Large number of product variants. Some businesses have many variants of the same product (e.g., t-shirt sizes or paper finishes) that add significant complexity.

Large or multiple facilities. Hand counting products or tracking them across large or multiple facilities can quickly become a challenge.
---
Why Standard Software Doesn't Cut It
There is no shortage of inventory control software available on the market. In fact, most accounting software and e-commerce platforms include inventory tracking features. The problem is that a one-size-fits-all approach doesn't scale very well while enterprise solutions may be overengineered for businesses looking for an elegant solution.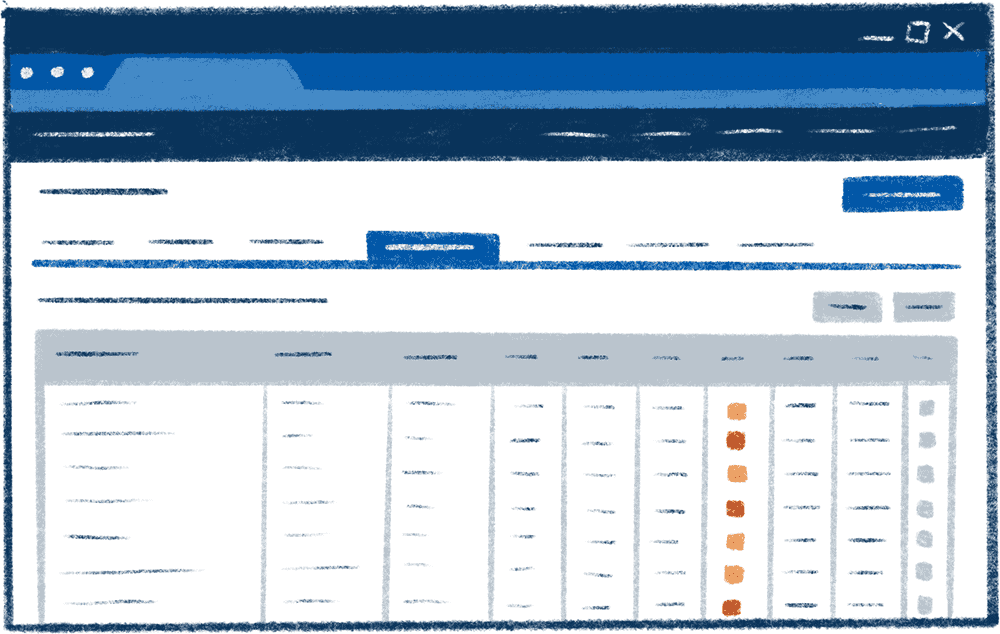 Some of the most common shortcomings include:
Lack of features. Some inventory tracking solutions don't have the right features (e.g., it may support t-shirt sizes and colors but not designs). While ad-hoc implementation may be an option, they typically limit reporting capabilities.

Hard to use. Some inventory control solutions may be too complex for a small business, which makes it less likely that employees will properly use it. Of course, the wrong numbers make any inventory control system useless.

Lack of integrations. Inventory tracking solutions may lack integrations with other tools used to run a business, such as accounting or marketing tools. This is especially true for businesses using very old inventory tracking systems.
---
Custom Inventory Tracking Solutions
Custom inventory tracking solutions are catered to your specific business requirements. Rather than trying to get your business to work with a piece of software, you can build a piece of software to help your business become better at managing inventory. You can access exactly the features that you require and avoid paying recurring licensing fees.
These solutions provide several benefits:
Consistent data. The data schema matches your actual products and enables you to efficiently store and retrieve relevant data rather than trying to jam data into an unstructured schema that makes it challenging to query.

Better reporting. It's easier to generate custom reports that provide real business value. For example, you could see a report of inventory moved over the past X weeks in Y part of the building or how much inventory is committed to orders in process.

Limitless integrations. Custom software can be integrated with nearly any other solution—even if they don't have an explicit API. That means, you don't need to restructure your entire business just to better manage inventory.
---
How to Develop a Custom Solution
There are many different software development firms out there, but few specialize in inventory tracking and have the requisite experience. While a generic development firm could build inventory tracking software, the process will require extensive input and there's likely to be a number of edge cases that both parties haven't fully thought out.
Link Software was founded in 2003 to help businesses turn complicated processes into uniquely designed systems tailored to your business needs. With experience working with small to large organizations, we're able to anticipate many of your requirements (and edge cases) to deliver an incredibly useful tool that meets and exceeds your expectations.
In addition, we can help you expand beyond inventory control to order tracking and other ERP functionality. You can benefit from purpose-built tooling and extensive reporting while delivering an exceptional customer experience with custom client portals.
---
The Bottom Line
Inventory tracking is a process that begins easy enough but quickly spirals out of control. While there are many inventory tracking solutions on the market, a one-size-fits-all approach is rarely ideal for large or complex businesses. Custom inventory tracking solutions can be a much better fit and help your business unlock tremendous value.
If your inventory tracking is out of control, contact us to learn more about how we can leverage our years of experience to improve your business.