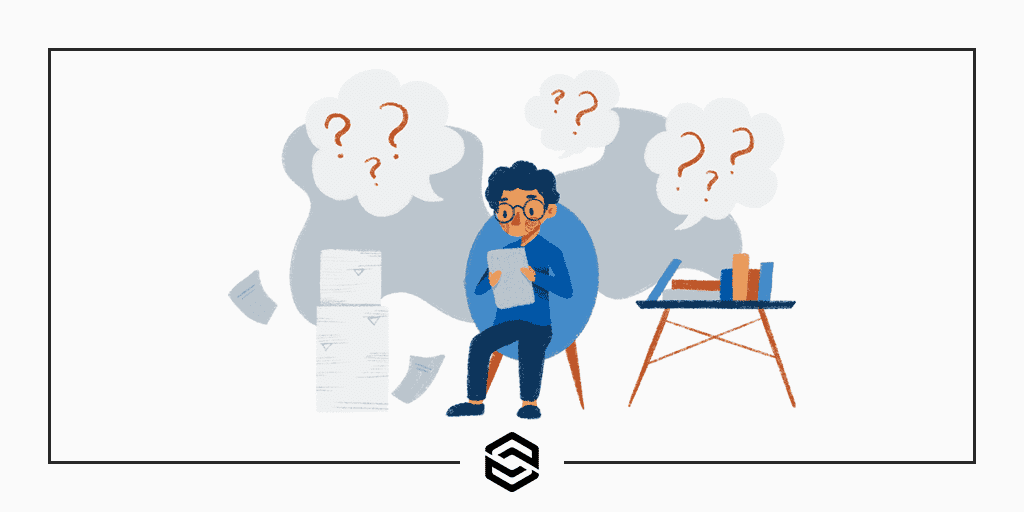 10 Interesting Custom Software Ideas for Businesses
Last Updated January 21st, 2022 · Custom Software
If "custom software" makes you think of an entire rehaul of your ERP or project management system, or you think it's for big corporate brands only, then think again. There are plenty of interesting custom software ideas out there that can make an impact on your business.
Custom software is ideal for any founder, owner, or leader who has faced the following hurdles in their business:
They've been trying to "shoehorn" an existing software system to meet their unique needs – and it's not working anymore.
Their business is unique or niche and existing tools are hard to find.
They have a hunch that they're spending a ton of unnecessary time, money, and effort on specific tasks or workflows – and they're looking for a solution.
They have an awesome idea for a specific feature or tool but they're not even sure it's possible.
The bottom line?
[bctt tweet="Custom software can fit just about any functionality or business need you can think of."]
In the following article, we'll take a look at 10 examples of custom software ideas Link Software has built for our clients. Ultimately, these ideas are helping businesses to run faster, better, and more cost-effectively.
---
Custom Software Ideas We Have Made for Our Clients
#1. Monitoring for QuickBooks
QuickBooks is a great tool for accounting, helping owners visualize their finances in a useful way, handle taxes, and manage payroll. But by itself, QuickBooks doesn't necessarily ensure mistake-free accounting. And mistakes or errors in accounting – whether caused by "fat fingering" or a more fundamental misunderstanding of the data – can result in serious damage (loss of time, loss of money, liability issues, and more).
Link Software addressed this problem for one of their clients by creating a tool for monitoring QuickBooks and identifying discrepancies in data. For example, the tool looks at transactions and then identifies missing payments or problems. The tool then points out the discrepancy, giving our client a chance to review the data and make sure it's correct.
For our client, with multiple accounts to monitor, this tool is especially helpful. Rather than reviewing multiple vendors to make sure the information is correct, they can rely on an automated process to do the heavy lifting for them. The result? Peace of mind, knowing that accounting is being done correctly and mistakes are being caught – with little effort or investment of time or energy.
#2. Custom WordPress Plugins
WordPress is one of the world's most popular done-for-you website building tools, and with good reason. It helps non-technical people create well-designed, quality sites. That being said, WordPress doesn't offer a wide range of functionality on its own, which is one of the reasons that WordPress plugins are so popular.
Plugins allow users to add a piece of code that creates new functionality without changing the site. There are plugins you can purchase or download for free but they aren't always ideal. If you're a business owner with a unique need, chances are slim that you're going to find the perfect plugin.
Custom WordPress plugins, on the other hand, can be created for just about any functionality you can imagine. Link Software offers custom WordPress development services to many of our clients. We created a WordPress plugin for the United Shore Professional Baseball League that directly imported game stats into their website. Rather than lose traffic to a third-party provider that could display the stats, the league was able to funnel fans directly to their own website. The result? They are able to provide more value to end-users while also retaining their own well-deserved traffic.
#3. Custom Calculators
Often companies want to give their users a way to calculate data or expenses on their own. For example, insurance companies may want to offer users the ability to calculate a potential insurance rate. Or, a mortgage company may want to allow users the opportunity to calculate a potential home loan. Or, a company may have an internal need to calculate expenses in a unique way.
In any case, these kinds of companies can create custom calculators that are built right into their website. For example, Link Software built a custom calculator for a jewelry maker that calculated the final cost of jewelry purchases. Calculators like this typically need to be built from scratch. The math behind them is almost always particular to a given industry.
#4. Data Connectors
It may be the case that a business has multiple kinds of plugins and data sources that serve a functionality for their website. The tricky part, of course, is that plugins usually don't have a line of communication between them. Any data that's produced or generated is essentially siloed, leaving the owner to perform manual input.
That being said, data connectors can be developed to develop an automatic line of communication between sources. These form virtual "handshakes" that increase efficiency and data distribution. We have written quite a few of these for clients that tie together data from email providers, payment processors, and more.
#5. Content Aggregation
You can also use custom software to create websites that aggregate content in interesting, creative new ways. For example, at Link Software we created a WordPress plugin that allows one of our clients to maintain a news website simply by typing in a topic. The plugin scours the web and aggregates links, video content, and text snippets. This helps keep his website up-to-date throughout the day with information his visitors are interested in.
#6. Inventory Control Systems
Off-the-shelf inventory control is inadequate for many companies, especially those with a more complex product. Spreadsheets or notebook-style software aren't typically able to meet the needs of companies who need to track complex details.
Custom inventory control, on the other hand, can help businesses manage any kind of inventory, no matter how complex. A custom system can streamline workflows, track data, and allow users the ability to efficiently search for and identify inventory.
Over the years, we have been involved with the creation of many custom inventory control systems. These applications were tightly integrated with our client's ordering packages, shipping departments, and accounting staff. We've even built custom software for handheld scanning devices when necessary to help speed up the counting process.
#7. Social Media Automation 
Social media has become an important part of marketing for many businesses. Unfortunately, it can also be time-consuming and tedious to constantly generate new content. Everyone is familiar with services like Buffer that handle automated social media posting. But what about automatically generating the actual content? You can create custom software to automatically generate graphics and images. Those images can be used for posting on Instagram, Facebook, and more.
For example, Link Software has created tools for professional sports teams that helped them automatically generate some of their social media graphics. With limited data entry, the marketing staff is able to quickly and conveniently create new graphics. The software saved them time and energy and created an easy workflow for social media marketing.
#8. Custom Scheduling
Some companies may benefit from custom scheduling tools that do more than just pick a date on a calendar and send an email invite. For example, Link Software created a custom scheduling tool for Purge Gamers that helps their students all over the world. The tool allowed users to sign in, pick a time slot according to their specific time zone, choose the kind of coaching they want, and then send payment.
It even provides users the opportunity to give specific details and info about their coaching needs before the session. These kinds of custom software ideas create a better overall experience for customers and service providers.
#9. Reservation Systems
While you can find plenty of off-the-shelf solutions for allowing people to make reservations, such as at a doctor's office or a restaurant, sometimes these systems are clunky or over-complicated. A custom reservation system can simplify the process, and also offer more flexible functionality than most.
Link Software has built several reservation systems for small restaurants. These systems were designed specifically with the needs of the business in mind. They were simple, easy to manage, and saved our clients time and money when it came to taking reservations.
#10. Custom Reporting
Lastly, the final item on this list of custom software ideas. It is centered around the idea of personalized reports. Custom applications can be developed to collect data and present it in useful and unique ways. For example, we have written software to help Amazon sellers to track their sales, inventory, and accounting. Custom software can pull in data from multiple sources, making FBA sellers smarter and more efficient.
This doesn't just work for Amazon sellers. Any source of data you can think of, that allows for proper access to their information, can be used as the basis for a piece of custom reporting software. Most people are surprised to learn about how much of their company data is out there and ready to be repurposed for their own needs.
---
Is Custom Software Right For You?
The custom software ideas discussed here can create new workflows and functionality that result in a better experience for your team members and users. They can also save you time and money in the long run by automating processes, reducing errors, and giving owners valuable new insights into their business.
If you'd like to talk to Link Software about creating a new software tool or system for your business, please don't hesitate to contact us with questions.