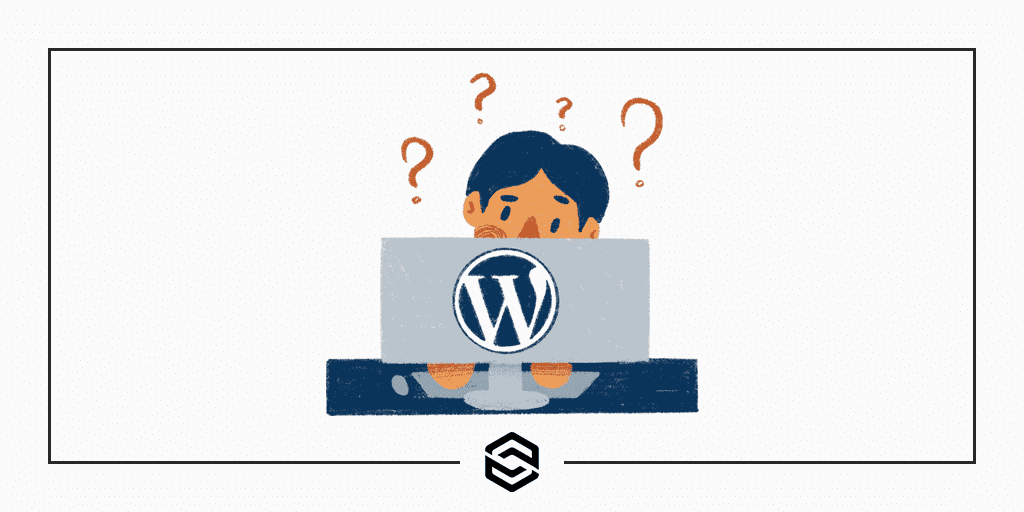 New to WordPress? 6 Tips for First-Time WordPress Users
Last Updated January 21st, 2022 · WordPress
WordPress is the most popular content management system on the planet. The number of individuals and businesses new to WordPress grows every day. Even with competitors such as Wix and Squarespace, the growth for WordPress shows little signs of slowing down. There are many compelling reasons why so many websites are built on WordPress. For a start, WordPress is free. And then there are the thousands of themes and plugins available. Many of which are free as well. WordPress is also relatively easy to use, even for a beginner.
So, if you have decided to build your new website with WordPress, you have made an excellent choice. However, before you begin posting content, check out our WordPress tips for beginners. These might come in handy as you begin working with WordPress. Here are six tips to help you get your first WordPress website off to a good start.
---
#1. Choose a WordPress Theme
The first step is to choose a proper WordPress theme for the site. There are thousands of options out there so selecting the best theme for your site may take some time. However, the WordPress theme you choose will determine your site's look and feel. So, it is worthwhile taking your time with your selection.
Many of the free themes available online fall under particular design intentions. For example, if you run a gardening business there are plenty of botanical-related themes you can use. In addition to aesthetic concerns, many WordPress themes are built for particular business types. Again, as an easy example, some WordPress themes are built specifically for e-commerce stores and businesses. A theme like that isn't ideal for a personal blog so take your time to try and find the right theme.
Another option is to have a custom WordPress theme built for you. This is an ok way to go for businesses and organizations with a budget. A custom theme is often an unnecessary and costly route for individuals new to WordPress. We recommend getting started with a free theme, becoming familiar with the system, and investigating custom theme options in the future.
---
#2. Handle WordPress Security
WordPress is an incredible content management system. Unfortunately, it has something of a reputation for security concerns. A lot of these issues are often overblown but it's important for people new to WordPress to understand security.
If your new WordPress site is not protected with a security plugin, there is a high probability that the site will get hacked. There are dozens of security-related products and services you can use to protect your site. Think of these like the malware and anti-virus software you have running on your computer.
Installing and setting up a security plugin such as Wordfence or Sucuri is should be one of your first tasks. Most of these plugins offer a free version, which will suffice for smaller sites. But if your site is for a business or your primary source of income, it would be worth considering a premium plugin.
In addition to plugins, make sure your site has an SSL certificate installed. An SSL (secure sockets layers) certificate will encrypt data, such as passwords and payment details, as it passes from a user's device to the server. Installing an SLL certificate is essential for data protection. Web browsers warn users when a site is not protected with an SSL certificate. So, the absence of a certificate will also deter some visitors.
---
#3. Install a WordPress SEO Plugin
An SEO (search engine optimization) plugin, such as Yoast will be an invaluable tool to help you optimize your content for search engines like Google. These plugins will help you get keyword density right and help you manage technical aspects of SEO such as sitemaps and robots.txt.
Of course, Yoast is not your only option. There are as many SEO plugins as there are security ones available for WordPress. Each of them has overlapping features and premium versions with upgrades. Do your research and find the plugin that offers the basics (sitemaps, meta tags, etc.) while being easy to use. A lot of this is a personal choice for users new to WordPress and depends on personal preference.
Many experts recommend you install an SEO plugin before you post any content on your new site. This isn't necessarily true but it can make your life easier. Adding, or changing, SEO plugins after your site has a lot of content can be difficult and annoying to deal with. Installing and understanding how to use an SEO plugin is something you should do as soon as you can find the time.
---
#4. Install Analytics Software
Analytics software, like Google Analytics, will track visitor numbers and give you insights into what pages people visit. This tool will also tell you how long people are spending on the various pages of your WordPress site. This information will help you understand what type of content works and which pages may need improving.
Google Analytics isn't the only player in town. There are plenty of privacy-focused analytics solutions that are viable alternatives. You can find plenty of viable Google Analytics alternatives on the market. Every day it feels like a new option competing directly with Google becomes available. If privacy is a concern, and you don't want Google having access to your traffic data, you can find another way to track your visitors safely.
It is best to install analytics software from day one. There are plenty of WordPress plugins that will help manage the process for you automatically. These plugins are practically identical across the board in terms of basic features. Find the one that is the simplest, with the fewest bells and whistles, if you want to get started with analytics quickly. Many of these plugins offer a look at your analytics directly inside of the WordPress admin. This can be helpful for non-technical people who find many analytics interfaces complicated.
---
#5. Implement Backup Procedures
Keeping copies of your website is always a good idea. You will need backups if your site is hacked or you make a mistake. Backups also come in handy when your web server experiences issues you can't avoid. Making sure you have a regular backup routine in place is very important for any WordPress website.
If you use a managed WordPress hosting service, backups will probably be included in the package. This isn't always the case but it is pretty rare for backups to not be automatic with premium hosting. If you are managing your own WordPress hosting you will need to handle backups on your own.
There are a lot of free backup plugins you can use. These plugins let you schedule when backups run and what exactly they backup. You can backup media, plugins, a theme, and even your WordPress database. With free plugins, these backup files typically live on the server itself. Premium solutions, like BlogVault and Jetpack Backup, cost a monthly or yearly fee but offer more features and more secure, off-site file storage.
---
#6. Stay On Top of WordPress Updates
WordPress and WordPress themes and plugins are periodically updated. Indeed, once you have several plugins installed, you will probably have something to update almost every time you log into WordPress. Updates often include critical security enhancements.
It is best to install all WordPress core updates as soon as they are made available. For plugins and themes, unless there is a huge security fix, patience is sometimes key. Many plugins and themes are built and maintained by developers working for free. Often times this means they make mistakes when issuing updates that can impact your website negatively. Doing some research before you randomly update a plugin or theme is good practice.
Again, for security fixes and issues, do not hesitate to make updates. Security flaws, especially in plugins, hit the web very quickly and become vectors for attacks immediately. Many plugin updates that include new features can sometimes make the experience using the plugin worse. In non-security updates, make sure you understand what the new changes will mean to your site before committing to the update.
---
Conclusion
Managing a WordPress website is an ongoing process. Finding the right theme is only the start. It takes time and effort to keep your WordPress website site secure. Search engine optimization is an ongoing issue as well. Making sure your WordPress installation, theme, and plugins are up to date is critical. Of course, the best tip for new WordPress users is to keep learning and refining your site.
If you are new to WordPress and need some help let us know. Link Software has been building and maintaining WordPress websites for our clients for many years. We can help you get started and deal with ongoing issues as your site grows. We also offer WordPress maintenance packages if you don't have the time or expertise to handle your site on your own. Contact us for more information today.