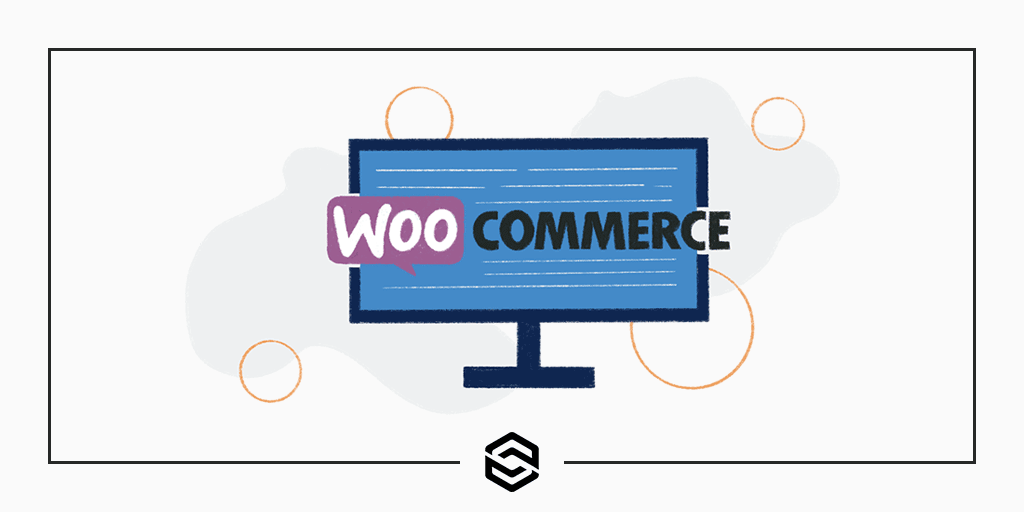 Why a Custom WooCommerce Plugin Is Right for Your Store
Last Updated April 25, 2022 · WordPress
WooCommerce is one of the most powerful e-commerce solutions available today. It runs on the incredibly popular WordPress content management system. It's free to download and install. With a simple theme, which you can also find for free, an online store can be up and running with products to sell very quickly. Of course, using any software solution out of the box isn't always perfect. Sometimes you need new features or changes made that only a custom WooCommerce plugin can solve.
Today, we will discuss why having your own plugin made for your store can be the right decision. You can get the features you want and the price tag for development doesn't have to be outrageous. We hope you can see that custom software like your own WooCommerce plugin is a viable business option by the end of our post.
---
The Power of WooCommerce Plugins
WooCommerce leans on the power of the WordPress plugin system. This means a developer can write their own piece of code that directly interacts with WooCommerce in an imaginable number of ways. This plugin system has led to a large and still growing community of developers. Every day the number of WooCommerce plugins grows as people find more and more ways to improve the popular online store platform.
Need proof? Take a look at the WooCommerce tag at WordPress.org's plugin repository. There are almost 1,000 plugins available that let you adjust, change, and modify WooCommerce. And these are just the free plugins you can download and install. There are more plugins, available at a usually small cost, that offer even more options. The WooCommerce ecosystem is so large that multi-million dollar software businesses have sprung up over the years solely to support it.
WooCommerce plugins are capable of impacting the front-end and back-end of your stores. You can use them to:
Re-arrange and add new features to product pages.
Improve the checkout process.
Add new payment options.
Include additional shipping options.
Remove WooCommerce features from your theme.
Add delivery and order tracking.
Insert important order information in the admin.
Track inventory.
Monitor sales and refunds.
The list literally goes on forever. In fact, it's so long that you might be thinking to yourself: "Why would I ever need my own custom WooCommerce plugin? There seems to be an infinite amount of plugins available already."
Let's talk about the benefits of having your own bespoke plugin developed for WooCommerce.
---
---
When a Custom WooCommerce Plugin Makes Sense
The beauty of custom software is that you don't need to settle for what's available. It's crazy to consider that even with all of those thousands and thousands of plugins that there are still needs that can't be met with existing solutions. It's common to see people request a custom WooCommerce plugin when they have a totally brand new idea or need adjustments to an existing one.
Creating a Brand New WooCommerce Feature
Well, it's true and we see it here at Link Software all of the time. E-commerce and online sales are such diverse and demanding businesses that most have unique needs. And because not every business has the same needs that means not every WooCommerce plugin offers the right features.
Maybe you have a totally new idea for a WooCommerce plugin. We are regularly asked to take on custom WordPress development projects that expand WooCommerce with unique ideas. Fortunately, WooCommerce is so flexible and has so many useful APIs and programming hooks, that new ideas are easy enough to implement.
Even though there are plenty of plugins already there are new ideas being generated every day. Remember, your business is your own with its own set of unique needs. So when you come up with something to enhance your store that doesn't exist you can create it with your own plugin.
Rethinking and Reworking an Existing WooCommerce Idea
WooCommerce plugins aren't just for new ideas though. In fact, a more common need is to take an existing idea and modify it slightly. Many of the free and commercial WooCommerce plugins on the market today are quite inflexible or too all-encompassing. Your store might need a new feature, or slight change, that is provided by an existing plugin but with too much overkill.
You can take the concept behind an existing plugin and replicate it to suit your specific needs. For example, let's say you want to add a sales notification to your store. Existing plugins are available to handle this but they are quite elaborate and offer more features, and confusing interfaces, than you might want. A simple custom plugin that creates sales notifications quickly, and specifically, to your needs might be a better option.
Copying and modifying existing plugin ideas is common. The WooCommerce plugin ecosystem is full of bloated, one-size-fits-all solutions that sometimes make things more complicated than necessary. Taking an existing idea and trimming and editing it down to meet your needs is a great reason to build a custom WooCommerce plugin.
Connecting WooCommerce to Third-Party Software and Services
One of the common complaints about e-commerce is the number of moving parts. There are so many software applications and third-party platforms involved in making day-to-day operations work. You might have a separate tool for tracking inventory. Creating and monitoring delivery trucks might be an entirely separate system. Keeping everything consolidated and organized can be quite difficult.
You can create a custom WooCommerce plugin to manage all of your various systems. This is a great option to get your business data organized. We recently build a simple WooCommerce plugin for a client that wanted to import data into their CRM. The plugin adds a small opt-in field to their checkout screen and then, on the admin side, they can export out every customer who checked that field into a useable file format. Simple ideas like that, which allow you to pass data back and forth between systems, are a great use for a custom plugin.
In addition, you can use a custom WooCommerce plugin to generate your own reports. Collect data from every service you use in one place to get a bird's eye view of your business. Transferring data between WooCommerce and other software is a task made simpler with programming.
---
---
Is a Custom WooCommerce Plugin Right For You?
As we mentioned, at Link Software we work with WooCommerce and WordPress every day. If you have a totally new idea for WooCommerce or want to expand on something existing, let us know. We can help you understand what it will take in terms of time and cost to see your plugin become a reality. The speed and low cost of custom WooCommerce plugin development will surprise you. Contact us today for more information.