WordPress for Nonprofits: 7 Reasons Why It Is the Right Choice
Last Updated January 25, 2021 · WordPress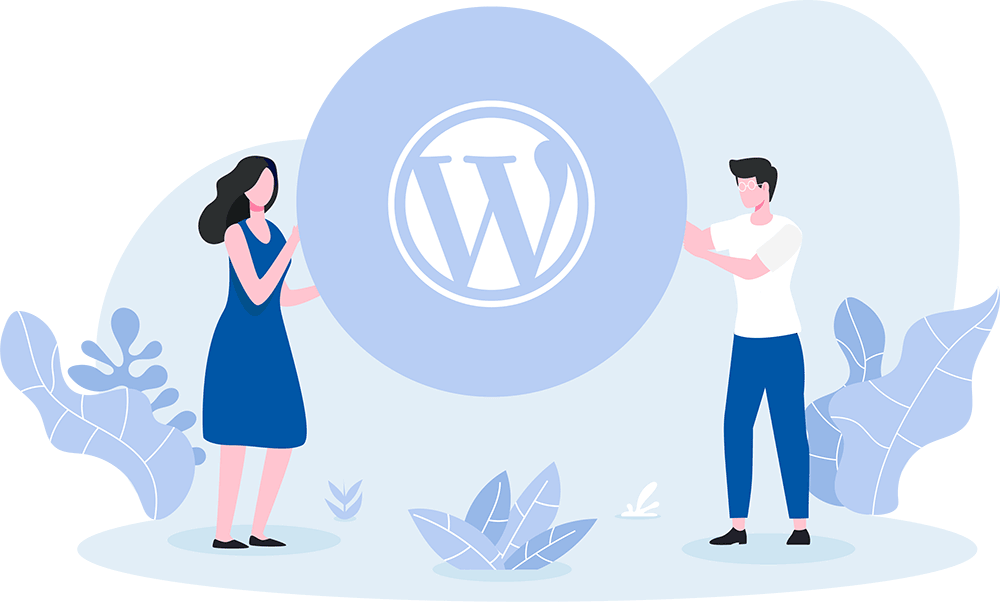 WordPress is one of the most popular content management systems online. This is especially true for nonprofit and charitable agencies. The popularity of WordPress for nonprofits has not come about by chance. The website platform that powers nearly 40% of the world's websites can be used for any type of charity site, and it is simple to use.
Of course, there are other content management systems that you could use for your nonprofit website. But few, if any, of the alternatives will offer you the same flexibility as WordPress. Flexibility is only one of the reasons why WordPress is the first choice for so many nonprofits.
Here are seven reasons why nonprofit organizations around the world choose WordPress as their content management system.
---
Why Your Nonprofit Should Use WordPress
#1. Cost Effective
WordPress is open-source software. There are no initial license fees for using WordPress. There are also no upgrade costs or ongoing support fees to pay for the actual software itself. The only costs your nonprofit will deal with are the development of your site's theme and ongoing maintenance. The software itself is 100% free.
But don't let the free of charge price tag put you off. WordPress is a sophisticated piece of software that is tried and tested. Some of the biggest organizations in the world use WordPress, including the Jane Goodall Institute, the Cancer Research Foundation, and thousands more.
#2. Easy to Expand with Plugins
There is a vast array of plugins available for WordPress. These plugins let you add features to your site regardless of its design. You can rework or improve your site with these plugins and it only takes a few clicks of your mouse. Specifically for nonprofits, some of the most popular plugins out there, such as GiveWP and PayPal Donations, are centered around accepting donations.
Your options aren't just limited to plugins for accepting money and donations. You can use WordPress plugins to handle newsletter signups, sell products, collect information from your visitors through forms, and literally hundreds of other ideas and features. Anything you can think of is possible to add to your site using plugins. This is one of the best reasons to use WordPress for nonprofits and charitable websites.
#3. Simple to Use for All Skill Levels
Producing content is a crucial element of the marketing strategies of most businesses, and WordPress has you covered in that respect too. It allows you to create static pages, landing pages, and it has a built-in blog.
You do not need any coding or web development experience to add content to a website powered by WordPress. The user interface is intuitive, and there are plenty of free tutorials available on the web. WordPress is perfect for people used to using word processing software as the interface is very similar.
But don't let this simplicity fool you. WordPress is a very powerful content management system. When you are ready to try something a bit more advanced, do a quick search on Google, and you will likely find instructions on how to make the changes you need.
#4. Widely Supported
If you do not have the time to build your WordPress website, you will have no problem at all finding someone who can set up your site for you. Experienced WordPress users can be hired from web development companies in your local area. Because WordPress is so widely used, you will never find it challenging to find a service provider who can help you out with your WordPress projects.
Our company, Link Software, specializes in custom WordPress development. We have worked on plenty of projects implementing WordPress for nonprofits. Our specialty is in custom theme and development but we also work with smaller budgets using pre-existing themes and plugins.
#5. Reliable and Scalable
The internet is awash with new technology, but WordPress has stood the test of time. The platform was first released in 2003. So there have been almost twenty years to iron out any bugs in the software. WordPress is a stable and reliable platform on which to build a nonprofit website. There are newer content management systems out there. Having said that, this is one case where reliability far outweighs any benefits of using leading-edge technology.
As already mentioned, WordPress powers some of the world's largest websites. There are no concerns that the platform will not be able to grow with your organization. Some large groups using WordPress might use premium themes and plugins, and they might have had some bespoke development work done for them too. However, the content management system that they are using is the same software that all other WordPress sites are using.
#6. WordPress Is Open Source Software
A corporation does not own WordPress. WordPress is open-source software, so it is effectively owned by the users and developers of the system. Because a profit-making entity does not own WordPress, the software will never be sold off and, you will never be charged to use it.
And, given its popularity, it is implausible that WordPress will be discontinued any time soon. In fact, WordPress and its community have been growing stronger and stronger every year. So, if you choose WordPress for your content management system, you will never need to use anything else.
#7. Regularly Updated and Supported
WordPress is regularly updated, and, as already mentioned, you get the updates for free. Security issues, when they do arise, are patched very quickly. WordPress has a built-in system for downloading and applying updates. This applies to not only the core system but plugins and themes as well.
The updates and support WordPress receives aren't always trivial either. Recently, a new content editor for WordPress was released. This new editor introduced many new features and totally revolutionized the way users interact with their content.
So, WordPress users can be confident that they will not be left behind by advances in technology. The developers of WordPress are working hard every day to make sure their software keeps up with the competition. You don't become the main driver of over 1/3 of the entire web by sitting idle.
---
Interested In Learning More about WordPress for Nonprofits?
You would be hard-pressed to think of anything you could want to do with a website that you couldn't do with WordPress. Its plugin system allows you to have incredible flexibility in terms of features. Even the core functionality of WordPress will give you more features than you will find on many other content management systems.
If you are looking for a platform on which to run your website, the above points illustrate why so many nonprofits and charities choose WordPress. So, if you want flexibility, reliability, and ease of use, WordPress is likely to be the best content management system for your organization.
Link Software has been providing nonprofits and charitable organizations website design services and consultations for years. Contact us if you are interested in learning more about how we can use WordPress to grow your nonprofit's online presence.